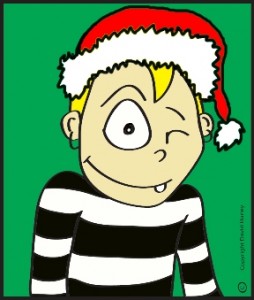 Christmas is almost here and if you are looking for great "comic/cartoon" books to buy, I picked 5 for you to consider. I do understand there are a TON of books to choose from and there is great and legendary cartoonist out there. Here are some of my favorites and in no specific order. 
1. The 25th Anniversary Opus Collection by Berkeley Breathed. I'm a huge fan of Berkeley Breathed, since I was a child. He has released 3 of 5 of the complete Bloom County library. So I picked this one because it has all his Sunday best and it's in full color.
2. Bone: The one volume edition by Jeff Smith. I have read this book over and over, one of my favorite books. You can buy the books individually from Scholastic in color, but this is the one you need. The book is an all ages read and epic! If you like adventure and humor you will love this! This is a must have book!
3. The Complete Far Side (1980-1994) by Gary Larson. I know you're going to say this is expensive and huge! This is a wonderful two volume book of hilarity. I can never tire of his humor which seems weird but it's really normal to me. His complete Far Side career is here!
4. The Complete Calvin and Hobbes (Vol. 1, 2 & 3 1985-1995) by Bill Watterson. This is another weighty and expensive book. With this you get the complete library of Calvin and Hobbes, plus Bill Watterson's genius, philosophy, and personal introduction about comics. That in itself makes it worth while.
5. The Complete Peanuts by Charles M. Schulz. Okay I can only pick one, as you'd have 25 volumes and you'd have to wait as they aren't all released yet. So I'm picking the first volume 1950-1952. This is the beginning of the Peanuts strip and you can see how Charles Schulz characters are being developed. You can't go wrong with any of these volumes.
So here are some gift ideas on comics. I know all but one is comic strips. There are many great graphic novels out there too. Do a search on the internet for other great ideas. These are great collections of comic strips, except Bone by Jeff Smith, you have to give or get that Graphic novel. Happy Holidays!