Hello everyone, wow it has been a while since I last posted a blog, (once again). It looks like I have quite a few drawing to share from the sketchbook and a Mother's Day special comic (that shows you how long it's been since the last blog).  If you follow me on Instagram, Twitter or Tumblr you may have seen some of these, if not, here are new drawings for you to look at. The Mother's Day comic was posted on every social network and GoComics. I do have a few surprises coming up which I will post soon. I have created some guest comics for fellow cartoonists; I love all of these cartoonists and their comics. A commission artwork I am close to finishing and eager to share. And possibly one more surprise if all works out. Until then, I hope you enjoy the sketches! Dave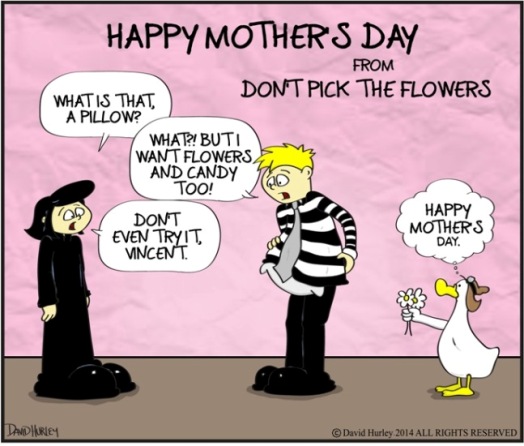 This is the one panel comic I drew for Mother's Day 2014. I wanted to tie in my three main characters without showing Suzanne and Vincent's mom. This was posted at GoComics and via Social Media sites but not on Don't Pick the Flowers website.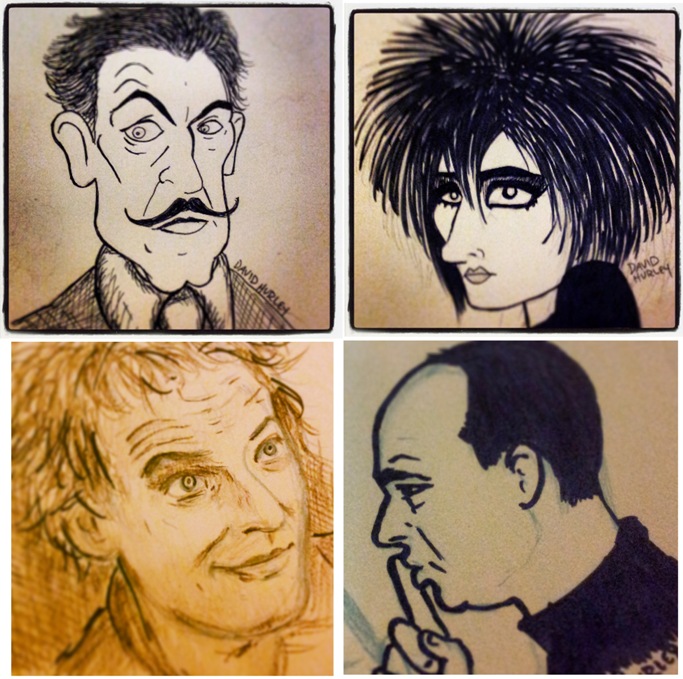 Up above, and from the sketchbook: Top left, in celebration of Vincent Price's birthday I sketched this drawing. I'm a huge Vincent Price fan and was pretty happy with the outcome. Next, with the same purpose in mind, I sketched Siouxie Sioux of Siouxsie and the Banshees on her birthday. Bottom right is a sketch of Brian Eno. I drew this on his birthday. I love Brian Eno, he is a genius! Last, on the bottom left is Rik Mayall, and I drew this on the day of his passing in tribute to him.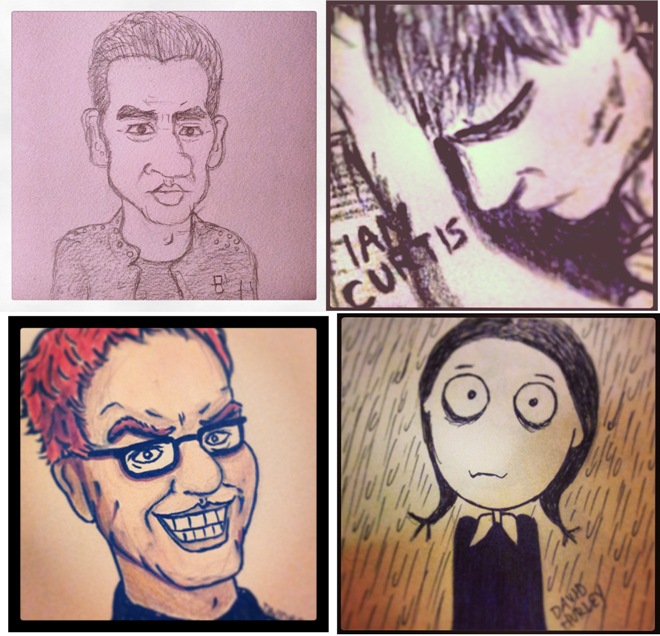 Above, more sketches,: Top left, A carticature sketch of Dave Gahan of Depeche Mode, another birthday drawing. Top right, in memory of Ian Curtis of the legendary band Joy Division, a tribute sketch. Bottom Right, my little version of Wednesday of the Addams Family. Bottom Left, a sketch of Danny Elfman on his birthday, of the band Oingo Boingo and composer.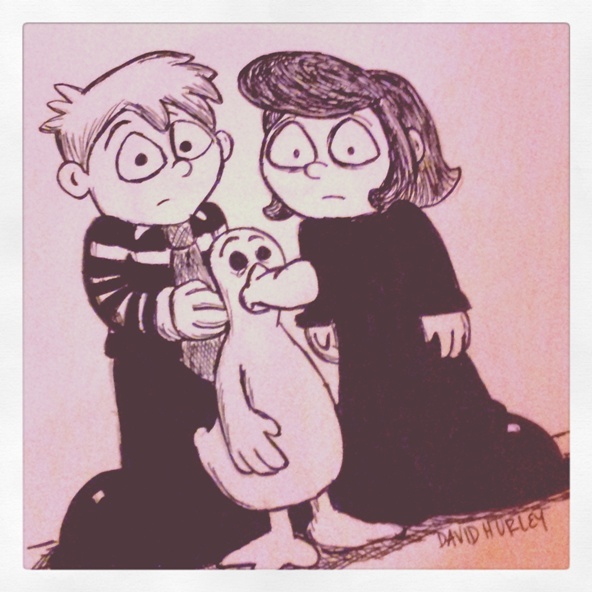 An extra sketch of Vincent, Suzanne and Duck as babies.
And last but not least, I sketched myself as a "Corpsed Bride". Yes, idea came from the movie Corpse Bride by Tim Burton. I hope you've enjoyed the sketches, until next time, Dave