Hello, it has been a few weeks since I last posted a blog, which leads me to share a few new sketches here at Don't Pick the Flowers. It's easy to catch them going through your news feed if you follow me on Twitter, Instagram, Tumblr, or Pinterest. Some of the sketches end up on the Don't Pick the Flowers Facebook Fanpage, but not all of them. I like to post them here to archive artwork from my personal sketchbook, and in case, you did not see them or would like to view them again.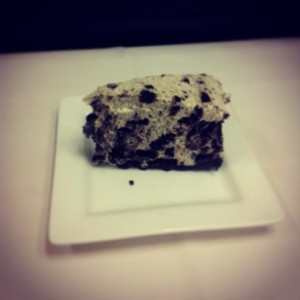 First, you may be wondering why there is a picture of a delicious piece of cheesecake. I recently created artwork for a cookbook featuring Suzanne, Vincent and Duck with a recipe with fellow cartoonists at GoComics Sherpa with their respective characters and recipes. The book is being compiled as we speak, and once it is published, I will make sure to post a link here and via Social Media so you can purchase your own "comic" cookbook. You will have to purchase a copy (at a low and reasonable price) to see the finished work. Believe me it is going to be worth it, and maybe I will post part of the artwork as a teaser.
The first sketch is a cartoon-ish version of Robert Smith with a stick figure of Vincent based on a song by The Cure called "Lullaby". I really love this sketch as it has a fairy tale feel to it.
The next sketch is of Vincent and Duck, which I am calling "Wonka Style", and based on Tim Burton's movie Charlie and the Chocolate Factory.
Painted Eggs from this years Easter holiday. I wanted to create something a little different and special, so I painted Suzanne, Vincent and Duck on Easter Eggs. I love these eggs, but hey they have been eaten by now.
Last but not least, this is a humorous sketch comic I did for Earth Day. This is based on planting a piece of Robert Smith's (The Cure) hair into a flowerpot. And what do you get . . . Bob Flowers! You may be familiar with The Cure album "Blood Flowers" . . . heehee, right?
I want to thank you for stopping by Don't Pick the Flowers blog and I hope you have enjoyed reading and looking at the artwork. I do have a couple more pieces of guest comic art to finish for fellow cartoonist and will be posting those within the next few weeks. Until then, thanks for stopping by, and I will see you soon. David Hurley