Today's new blog post features sketches from over the last couple of weeks I have done, plus an extra artwork and an archive sketch.
To start with, the artwork right below, "Snow Monster" was created as an extra to post via Social Media and used as a banner for the website at Don't Pick the Flowers. I love this drawing showing Suzanne with her Snow Monster creation. You will notice characters, which have been in a few of the comics in the past, plus a new one "Bob". I thought it was time to integrate these characters back into the story line and plan to use them on a regular basis. Don't worry; the focus is still on Suzanne, Vincent and Duck.
Top Left: This is a warm up sketch from one morning of Benedict Cumberbatch or Sherlock Holmes.
Top Right: Late night sketch of Suzanne, this was done with a brush pen.
Bottom Left: Another warm up sketch, this is Siouxie Sioux of Siouxsie and the Banshees. I think she is playing dead in this picture.
Bottom Right: From the archives, I did this sketch of David Bowie last year (2013) on his birthday. I thought it would be cool to post this and may pull some more sketches from the archives on a later date.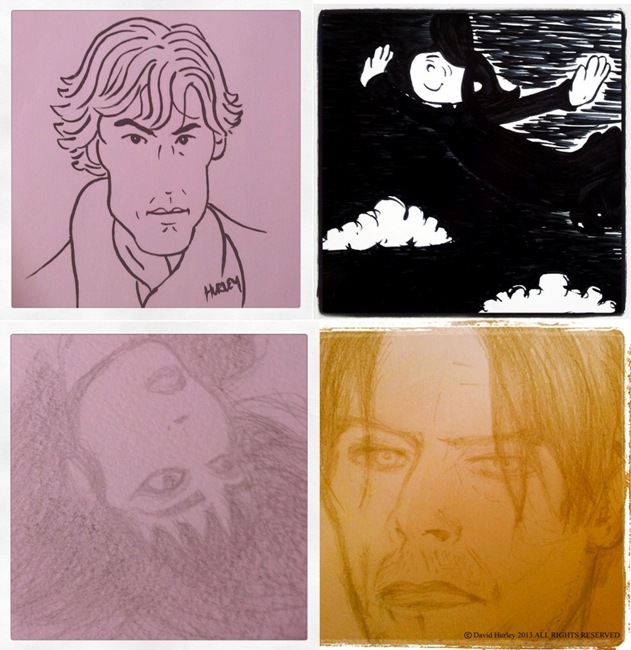 Keep sketching and creating, take care everyone, David Hurley