Robin Dempsey is a self taught artist who has been creating webcomics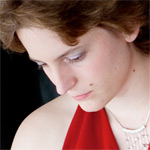 since 2002. She currently is the creator, artist, and writer of a fantastic fantasy/adventure comic called "LeyLines" which she has a Kickstarter to fund Book Two of the LeyLines Story. Robin has founded and registered Moko Press, LLC, to further here creative storytelling and is one of the hosts of Webcomics Alliance. So let's go behind the scenes and learn more about Robin Dempsey and her life in the world of webcomics.
David: Hello Robin, thank you so much for being featured at Don't Pick the Flowers. You have a wonderful webcomic called "LeyLines". How did the idea and concept for LeyLines come about? And can you give a little history of the story?
Robin:  LeyLines was originally going to be a sprawling post-apocalyptic science fiction, believe it or not!  However, once I started creating gods and goddesses, the setting took a very different turn.  LeyLines today is a story about three royal siblings that just don't fit the roles they've been groomed for — much to the frustration of their father — but when assassins come after them, their misfit way of thinking may be the key to saving themselves and their nation.  It's fantasy that focuses on the characters, with a rich invented world as a realm for readers to discover as the story unfolds.  I'm inspired by a lot of different sources — mythology, psychology, history, philosophy — not to mention the comics, films, and fiction I enjoy.   The idea doesn't really have a single origin point.  It just grew organically, in bits and pieces, until it came together into the story and world you see today.
David: What's your favorite thing about being a webcomic creator, and what inspires your work? Do you have a routine?
Robin: I love having direct contact with my readers.  I brag about them all the time, but I really do think they are THE BEST!  I love it when they reach out by comment or tweet or email.  I've met a lot of great new friends that way!  While I never need inspiration to create my stories, they do keep me going sometimes when I hit a creative low.  In a lot of ways, this story exists because of them!
I don't have a routine so much as an obsessive need to be doing something creative in every waking moment that I'm not required to do something else.  I get the question of "how do you do so many things?" a lot, but it always confuses me!  I'd love to figure out one day how NOT to do so many things, but I can't seem to stop myself from adding new projects to the pile!  Comics have been part of my daily routine since I was 13.  I hope that they still are the day I die.
David: What are the tools you use to create LeyLines?
Robin: Since I take my drawing everywhere, I like tools that are as portable as possible and easy to replace if lost.  The only exception is for coloring, where I have at last bowed to the influence of the digital age.  I do all my drawing with cheap mechanical pencils.  I'll scan in those rough (and I DO mean ROUGH) drawings and convert them into pale blue lines that I can print out on 8.5″ x 11″ cardstock and ink using Micron ink pens.  For color, I first send the inked drawings to my two color-blockers, who lay down the base colors for me to work with.  Then for shading and effects I bought a Cintiq, mostly because I needed to increase my speed to produce pages three times a week!
David: You are also on the "Webcomic Alliance" team, can you tell the readers about the Webcomic Alliance, how you got involved and what is your role on the team?
Robin: I'd been following WA for what seems like forever!  They were always such a friendly, welcoming group, and I found all the practical advice really valuable!  I made a point to comment and share as often as I could.  A few months ago, they emailed me and asked me to join the team!!!  I cannot tell you how excited that made me!  I'm now a contributing member, so now I share my own hard-won lessons, tips, and tricks.  Originally I was thinking of writing articles, but I've found that I prefer video to the written word.  It allows me to present information in a visual way.  I also participate in the Webcomic Workshop and Alliance Chat podcasts, which are always a blast!!
David: You have a Kickstarter for Book Two of LeyLines, what can you share about this exciting project?
Robin: I am so incredibly excited for this project right now!  Volume Two collects chapters four, five, and six, along with 20 pages of world-building goodies – a total of 144 glossy, full color pages!  For Volume One I paid for it entirely out of pocket, but this time I thought I'd ask my readers for a little help — and holy cow have they risen to the challenge!!  They contributed some amazing voice acting talent to help make the trailer come alive, and in the first three days we raised over 30% of the goal!!  As of today, we're just short of 60%, so this evening I'll be announcing a special stretch goal for the project!  I've been completely blown away by the enthusiasm and support this community has shown me.  I can't wait to see what the future holds!
Thank you so much for featuring my work!  I really appreciate the chance to talk about my projects with you!
David: Thank you Robin for sharing LeyLines, your incredible Kickstarter and your story as a creator. I love your work and wish you continued success with all that awaits you!
Check out more of Robin Dempsey and LeyLines at:
LeyLines webcomic: leylinescomic.com
Facebook: www.facebook.com/pages/Moko-Press/236829186351091
Twitter: twitter.com/RobinofLeyLines
YouTube: www.youtube.com/MokoPress
deviantART: robinrone.deviantart.com
Tumblr: robinofleylines.tumblr.com
Kickstarter: www.kickstarter.com/projects/2088273372/leylines-volume-two?ref=card